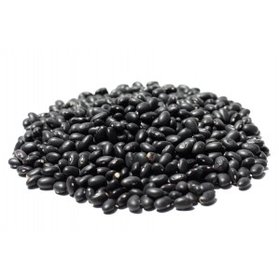 So which is cheaper, canned beans or dried and is it worth the difference? I confess, I'm a foodie and watch several food shows on the TV.
I was challenged that making a pot of beans to use for the week or freezing in 1 1/2 cup portions was not only cheaper but more healthy for me I wondered if the time it took to cook the beans would really make a difference.
Then I found out about cooking those beans in the slow cooker! It took no time at all to rinse the beans (saving the water to water plants), throw them in the slow cooker (with a bit of salt) and let them cook for 6-8 hours (not all slow cookers are the same so start checking them at 5-6 hours). After cooking drain the beans and freezer or store in your refrigerator for the weeks meals. The bonus was I got firm tasty, low-sodium beans instead of mushy beans laden with salt (even after I rinsed them).
I am weaning my family off meat (Nutritionists say our meat portion should only be the size of a playing card) so I'm making menus that include meat and beans to make the transition until I can include all beans/no meat meals in several meals a week.
So I checked and here's what I found out! A can of Organic Black Beans can cost around $2.26 a 15 ounce can (contains water that I pay for). I can buy a bag of Organic Black Beans for $31.91 or $1.28 a pound. That pound of Black Beans can make roughly 5 cups of cooked beans or 3+ cans a savings of $7.63 for a few minutes of your time. The entire bag will save you a whopping $190.75. If you just use 1 1/2 cups of beans to reduce your meat bill for 1/2 pound of grass-fed ground beef at $7.50 a pound, you've saved $3.08 on that meal (serving 4) alone. You do the math! It was never my best subject.
Now that's saving more than just pennies! You can afford to buy organic with that kind of savings!
See our favorite
COWBOY CHILI
recipe