Angel Food Cupcakes Again
If you saw my
Thursdays Tea
post you found three delicious Gluten Free recipes. One was for Lemon Angel Food Cupcakes which was featured on
Gluten-Free Wednesdays
BLOG last week. I had never thought that it would be possible to make Angel Food cake into cupcakes but it worked wonderfully and this was the best Gluten-Free Angel Food cake I've made yet.
With just the two of us at home there was plenty of cupcakes to go around and then some so I got some strawberries and sliced them up and served them over the cupcakes which made the perfect round two desert from this batch of cupcakes.
I served it up in my vintage Syracuse China bowls. This china company makes dishes used by restaurants. Anyone remember the year(s) this pattern was vogue?
Gluten-Free Lemon Poppyseed Madeleines
2 large eggs
2/3 cup granulated sugar
1 teaspoon vanilla
1/2 teaspoon lemon extract
1 teaspoon grated fresh, organic lemon peel
Pinch salt
1 cup gluten-free
all purpose flour mix
(plus 1/4 teaspoon xanthan gum if needed)
1 3/4 cup melted butter, slightly cooled
Powdered sugar to dust Madeleines
Preheat oven o 375 degrees F
Generouly grease 2 standard madeleine pans with butter
Combine eggs and sugar in a large mixing bowl. With electric mixer beat on high until creamy for about 4 minutes
Add vanilla and lemon extracts, lemon peel and salt, beat to combine.
Gradually add gluten-free flour mix and beat just unil combined.
Slowly drizzle melted butter into the mixture while beaing until combined.
Spoon batter into prepared Madeleine molds until almost to the top.
Bake for 10-13 minutes or until tops are puffed and golden brown.
Invert he pans ono wire ricks and give them a hard tap to remove the cookies/cakes from the molds.
Serve warm dusted with a bit of confecioners' sugar.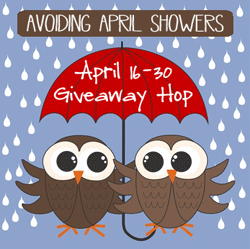 Welcome to the Avoiding April Showers Giveaway Event. This event is hosted by
Put A Little Umbrella In Your Drink
,
My Mommy's World
,
Taking Time For Mommy
and
And The Little Ones Too
.
The Avoiding April Showers Giveaway Event is now live!
A ton of great things to win!!!
Click this Link
to see what Grandma Farmer is giving away!
Food Recalls
A Grandma Farmer Editorial
I thought it was about time for me to take a look at the recent food recalls. I found it very interesting that of the 15 food related recalls by the FDA so far in 2012 10 of them were for misbranding or mislabeling of product ingredients especially of not informing consumers of Allergy ingredients. A Chicken Sausage product was recalled because there were foriegn objects in the meat. Interesting, I wonder what that was. Three products were actually recalled because they contained ingredients that had not been submitted for inspection. Several of the products were 'ready-to-eat' products and there were beef, chicken and egg products recalled for Listeria, E-coli and Samonella.
It was the most recent recall that interested me the most. It was for pink slime. Yep, the 'meat' with the pink fat filler that has been soaked in Ammonia so that it doesn't get contaminated with bad stuff. Well, guess what? April 11th there was a recall of this product, dubbed Pink Slime, due to..........drum roll...........E-Coli.
I went to Wikipedia and looked up Ammonia. A long and scientifically complicated article ensued. Skimming past the formulas I picked out information on how Ammonia is a gas, it gives us a streak free shine, can be combined with other chemicals for various effects including the possibility of explosion. Finally I read that if a person consumes to much Ammonia or has to much Ammonia build up in their system that it can cause Liver Dysfunction among other things. I also found that, "Ammonia even at dilute concentrations is highly toxic to aquatic animals, and for this reason it is classified as
dangerous for the environment
.
I just wonder why then the FDA thinks it's okay to approve the use of Ammonia in food........

The Sweet Shop Talk
Now here's a place to spend some time, especially on Sunday, Monday, Tuesday...... when lots of creative BLOGGERS post their craft ideas.
http://www.thesweettalkshop.com/2012/04/sweettalkin-sunday-link-party-14.html
Actually it looks like Lisa has a virtual Craft Party just about every day of the week. I could just spend hours there!!!
Not only is LISA creative with crafts she's the one who created my header on my blog and the two buttons I have.
Genealogy 101
Grandma Farmer is researching and writing a series for her new blog
www.footstepsbehindme.blogspot.com
. If you are interested in Genealogy but don't know where to start or have done some genealogy but are stagnent OR just want to put some fun challenges into your hobby join us at
FOOTSTEPS
. You don't have to be 'family' to have fun o this site.
Visit us:
Mondays: Genealogy 101
Tuesdays: Family Trivia Day
Wednesdays: Picture Wednesday
Thurdays: Coming -- Tombstone Thursday
Fridays: Genealogy Challenge Day
COOKING SPRAY - Possible Source of Gluten Contamination